Fully automatic quick coupler system
The Tibatek quick coupler system is a special device for connecting an d disconnecting hydraulic lines onn excavators/ wheel loaders and there Attachments. Attachments can be: add-on compactors, pullverizers, ditch cleaning bucket, hydraulic hammer and much more
Using a fully automatic quick coupler, actuation takes place hydraulically direcly from the drivers cab, so the driver never hast o change the attachment manually
This makes changing tools on the excavator really quick and easy!
Attachment change under 20 seconds.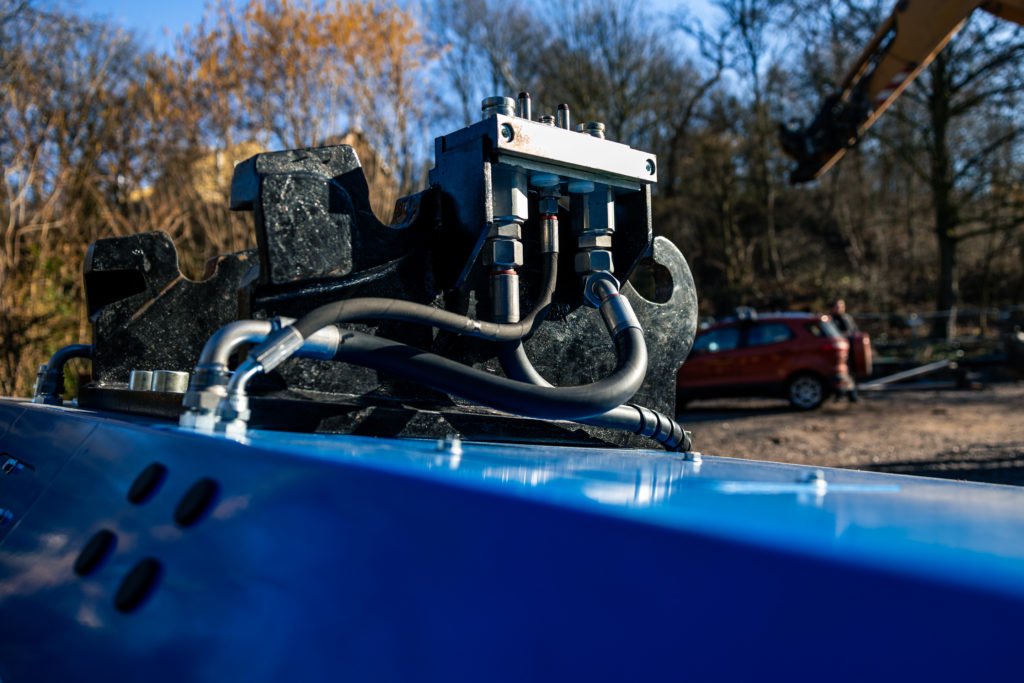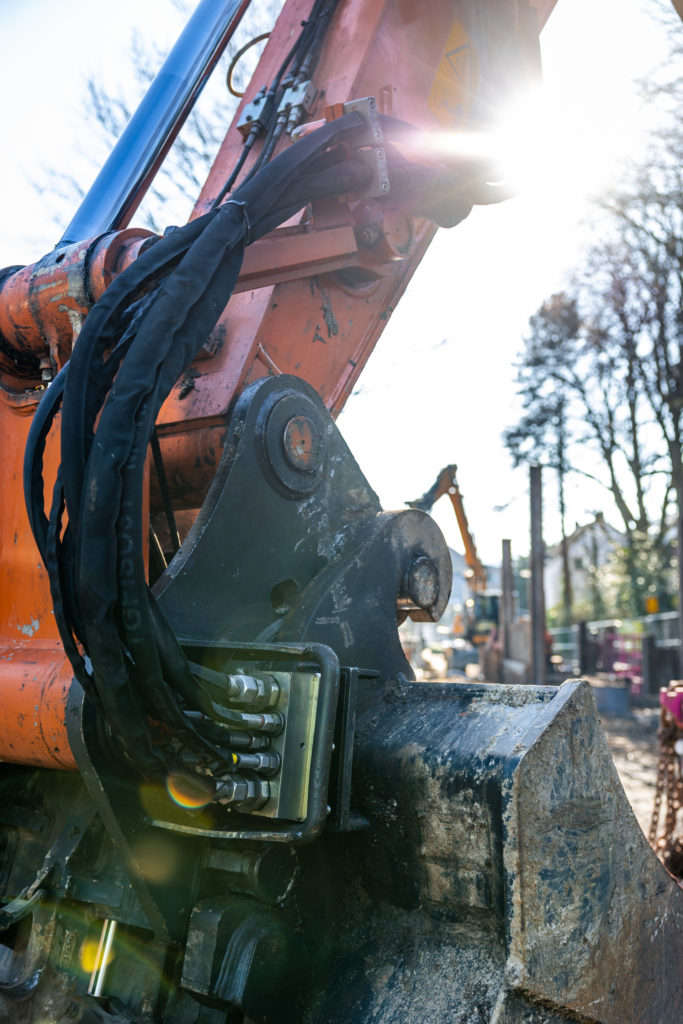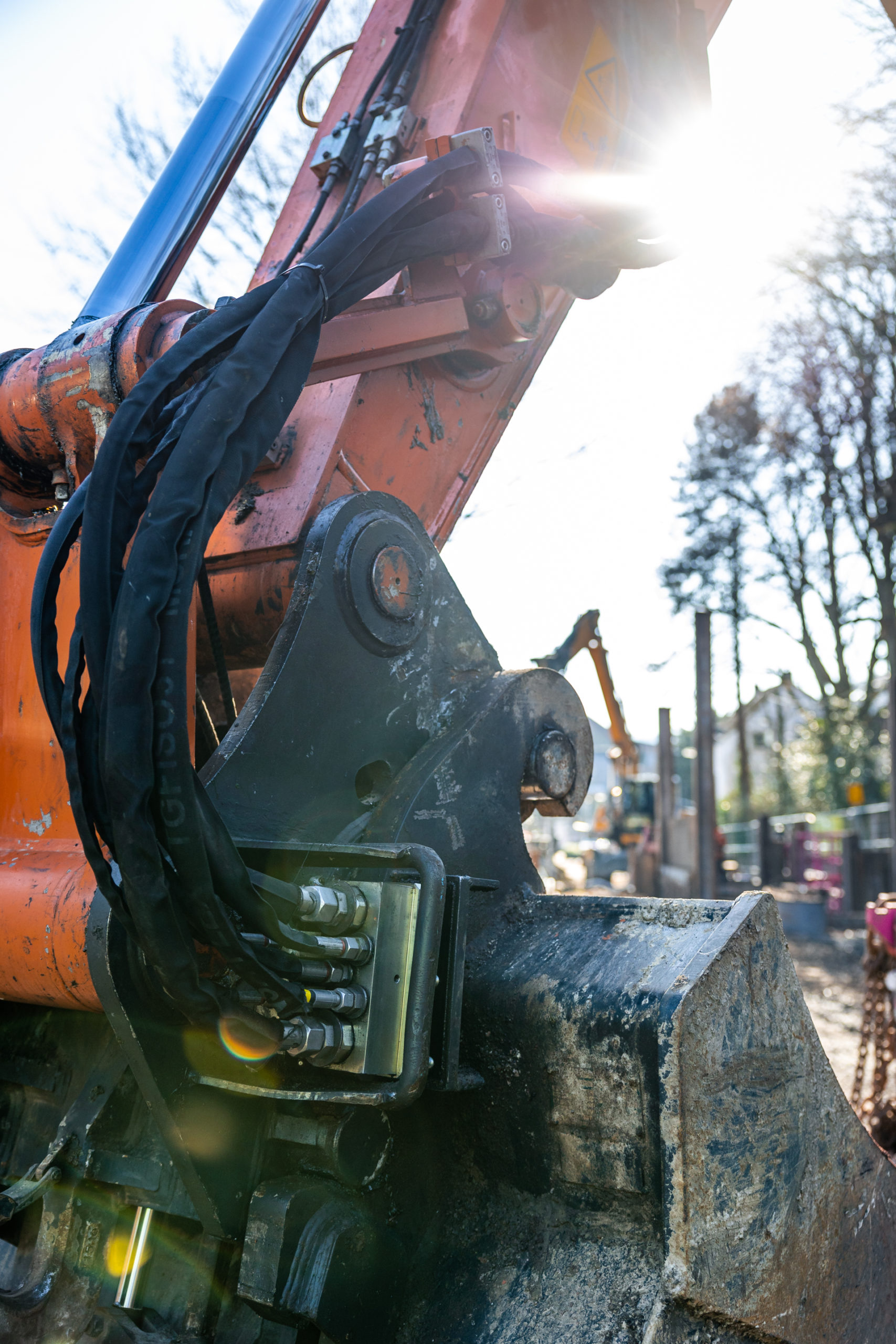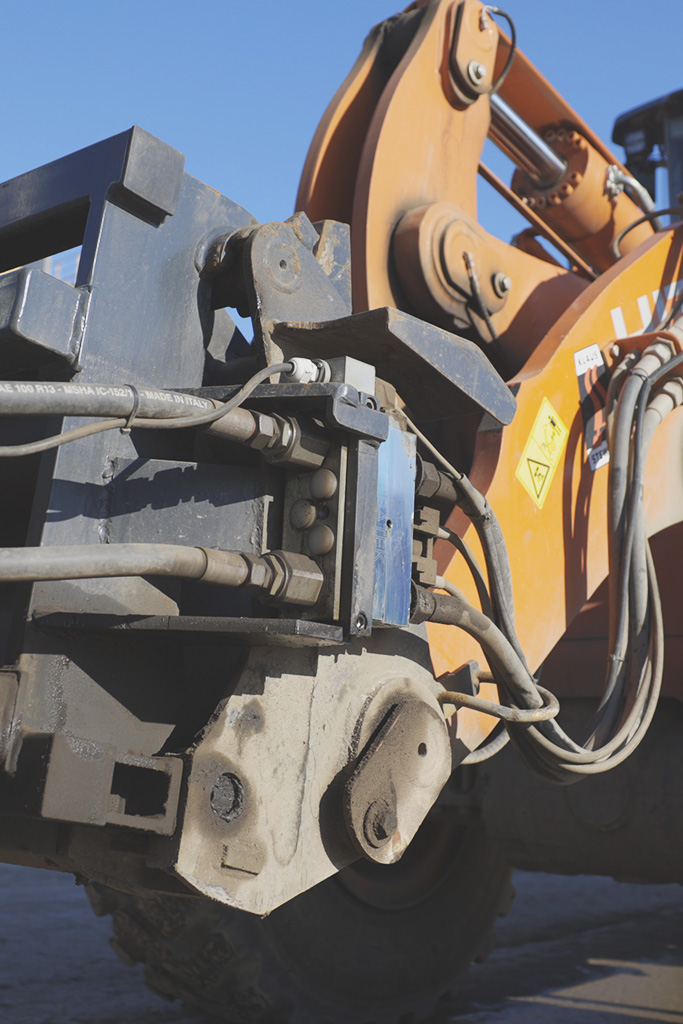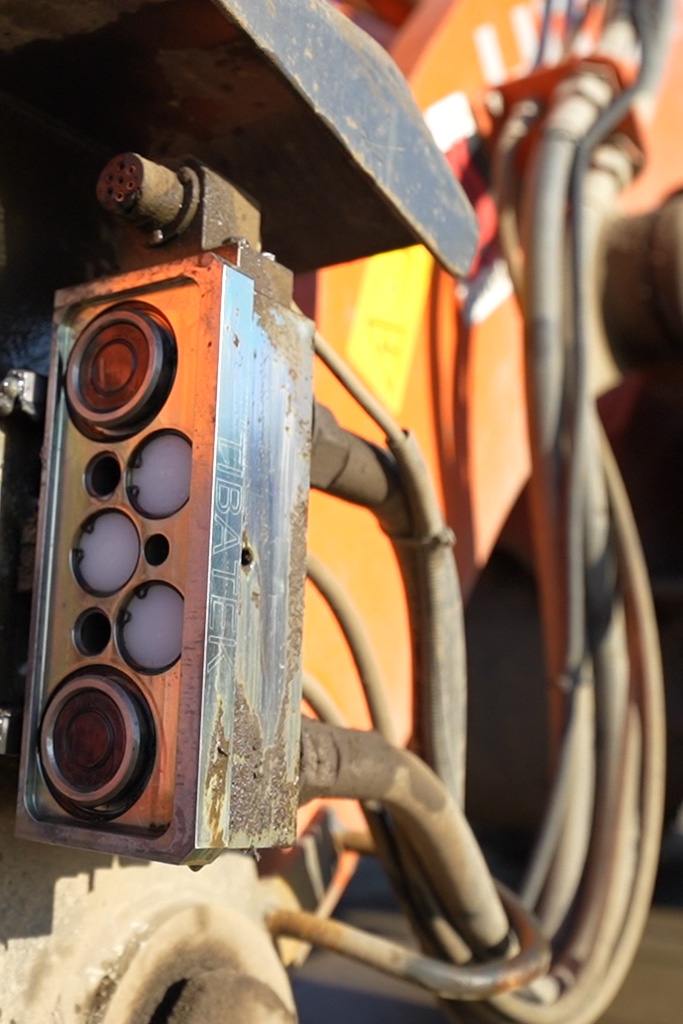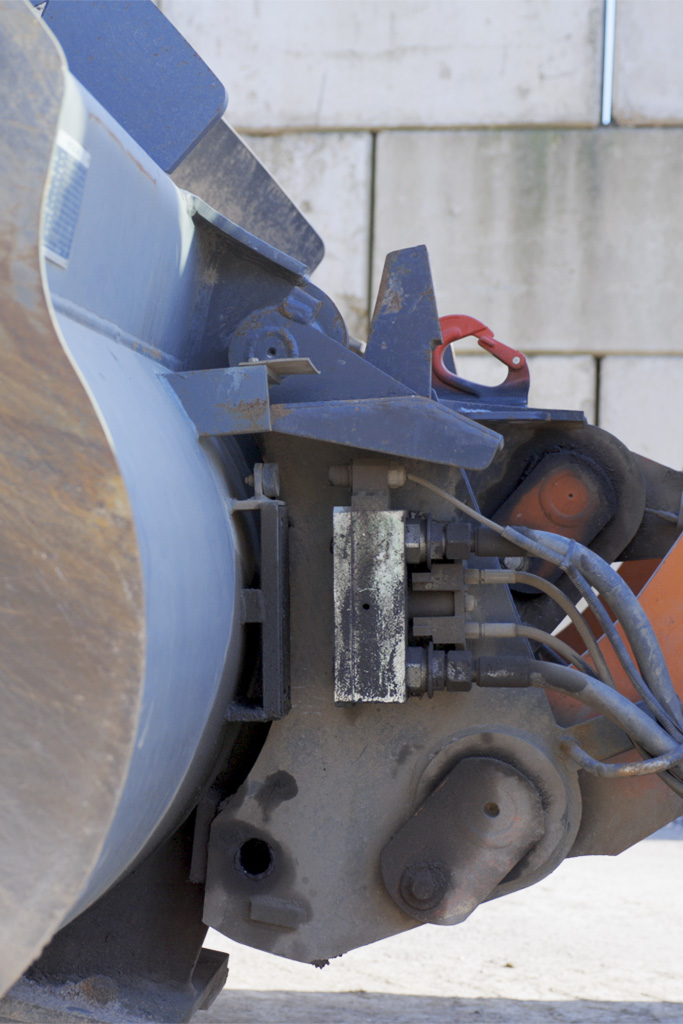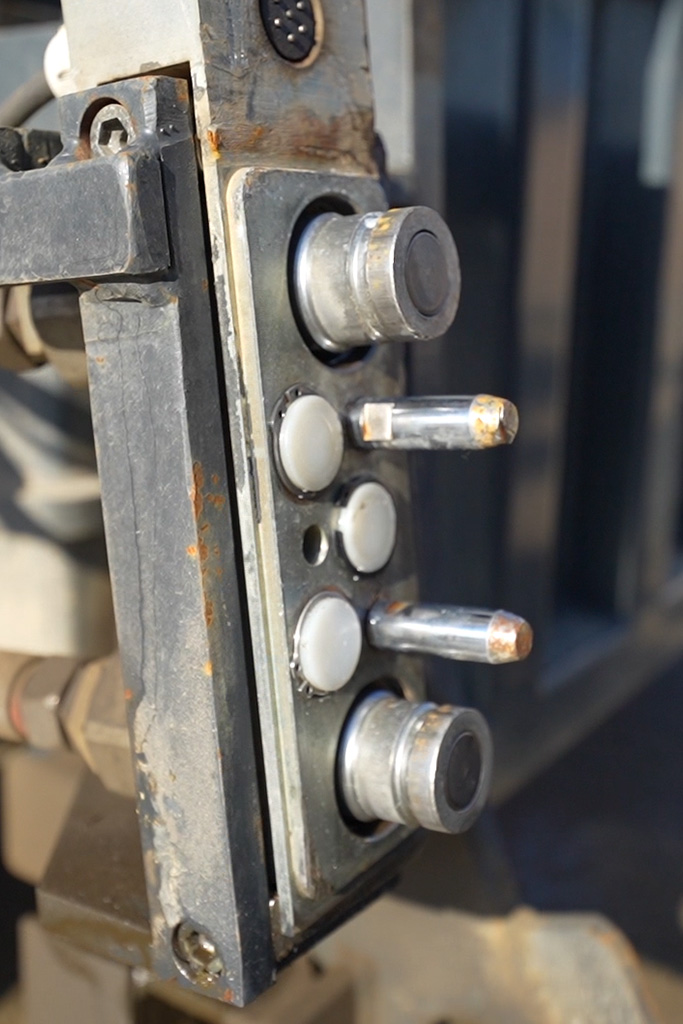 Retrofit kit for almost all verachtert Systems for excavators and for all semi hydraulic quick couplers on wheel loaders
The Tibatek hydraulic quick coupler is used for any quick coupler for wheel loaders and the verachtert system for excavators
Device/ attachment change in a few seconds
Enormous time saving compared to manual changing
Always the right attachment on the machine because oft he quick change
Staff retention-because good staff would like to work with modern twechnology
Enorous cost saviongs when retrofitting, as the existing hydraulic quick coupler remains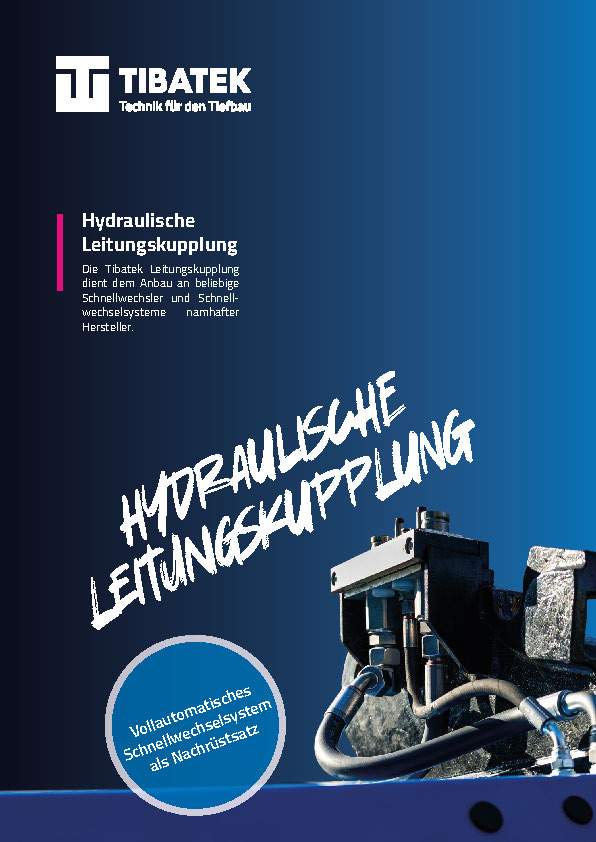 Alle Details im Datenblatt
Genaue technische Angaben finden Sie in unserem Leitungskupplungs-Datenblatt.